We're come to springtime and a brand new interviewee. In this case Mr Paul Cory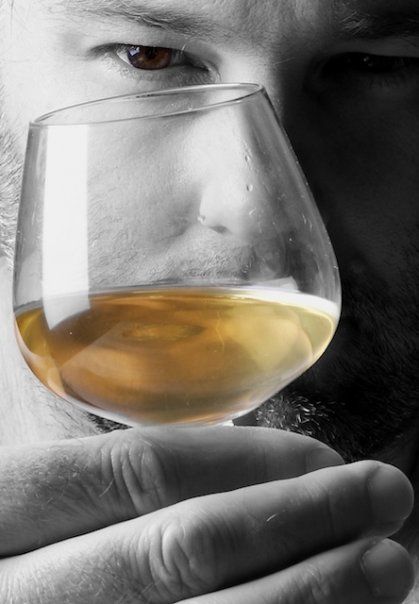 This shot will make sense later

Paul has become well known in our circles for his distinct brand of photography. What can we say about him? A man's work speaks for itself. A man's work is a window to his soul. So let's take this opportunity to peer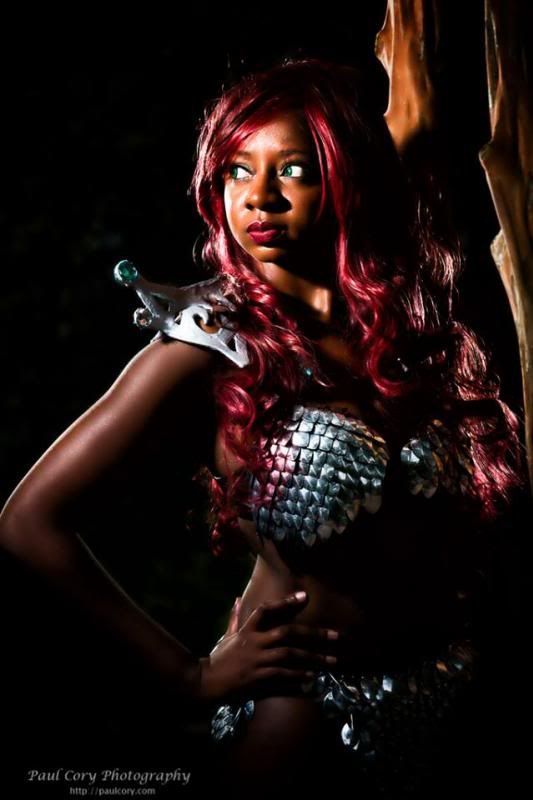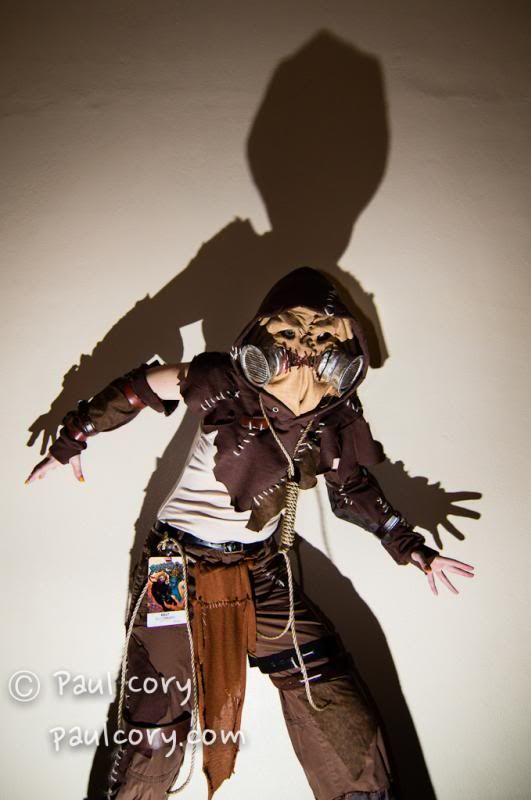 1)   Let's go for the easy question and how you got into photography?
Well, I loved taking photos as a young kid. Eventually I stopped that, in favor of writing and tennis.
And then, as I was facing down my last three semesters in college, and the prospect of having to get a job at a newspaper, I decided I needed to broaden my skills. Many small papers were advertising for reporters who could also work a camera, so I decided to take a photojournalism course to improve my hireability.
That decision started a dramatic downward spiral. Next thing I knew, I was living in various campus darkrooms. On more than one occasion, I barely beat the sunrise home. I started shooting for a weekly campus newspaper and the yearbook, and by the time I graduated, I was no longer looking for reporter jobs, but photography.
2)   That being said, please go in detail about the kind of photo work you've done?
After graduating from college, I spent the next 5 years as a full time newspaper/freelance photographer. I mostly shot for newspapers, which meant I did everything from portraits to sports to shows to breaking news. I also did occasional work for magazines, political campaigns (always get paid up front for that), hospitals and others.

Then I got divorced and decided to move where I wanted to…which ended the photojournalism career. Even back then (mid-1990s) photojournalism jobs were thin, and a career meant moving to where there were openings. I moved to the Triangle area of NC, where there were no openings and an oversupply of freelance photographers, so to keep eating, I had to put up the cameras and get another job. I ended up doing tech support for a computer book publisher in the early days of the public internet, which lead to stints as project manager and content editor and then to a career as a webmaster in public education.

I didn't quit shooting completely, but I only shot sporadically for about 7 years, and sold off most of my gear along the way. During that time, digital photography came of age, and I found I missed shooting more often. In 2004, my wife bought me a digital SLR, and with the expense of film removed from the equation, the downward spiral started again. Only this time, instead disappearing into a darkroom for hours at a time, I get locked into the computer.

These days, I call myself semi-professional. My shooting is a mix of paid shoots, personal interest shooting, collaborations and trying to find my feet in the art market. I still have a day job, which limits the time I can spend on the photography, alas.

3)   Like any person involved in an artistic medium, I know you get moments where everything falls in place. Everything just right. Can you discuss the most memorable shoots you've had, the most artistically satisfying? What have been the most inspiring moments?
Tough choices. Let's see…DragonCon 2012, I did an evening shoot with Alys Adamantium and Ultron Friz B as Catwoman and Azrael Batman respectively, that just went amazingly. The combination of talented costumers, setting, time and lighting allowed us to create a series of images that really captured the characters. I've displayed an iconic image of Alys from that shoot in a couple of local galleries.




In late 2013, I went to a mostly abandoned warehouse with a trio of performers from the Succubus Sorority to shoot fire and LED photos. The warehouse was cold and creepy and lit only by the led video light I brought and the flames from their whips, staves and fans, but we captured what I saw in my head…dramatic images of performers carved out of darkness and motion.



A two part shoot of a B-Movie horror photo story in what has been dubbed "the dark murder basement" also stands out as a moment when vision and technique came together. That's coming out under my "secret identity" whenever I can find some place to publish a 12 photo set.

A short shoot with Chris Davis as a Sith Lord at MarsCon this winter produced some awesome images: dramatic, dangerous and perfectly sith.

And last fall, there was the trip to the North Carolina mountains where I scored some of the best landscape images I've ever shot.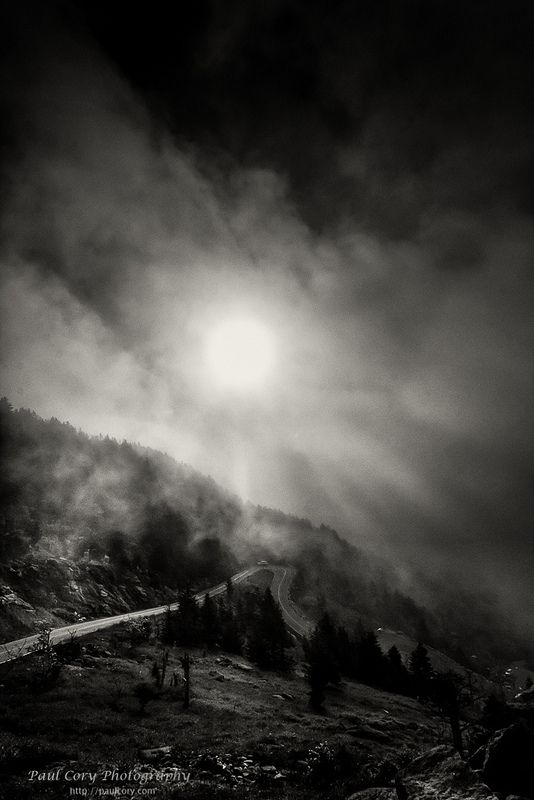 As for how that feels - frankly, it's amazing. To have all the work and the knowledge and the vision actually come together...oh yeah, that's the good stuff. I feel exhilarated, satisfied, and little scared all at the same time. And the scared part may not make sense, but when I really produce something great, that becomes the new standard I expect of myself. And that can be a little intimidating, because unless I'm shooting a still life in the studio, there are always factors at play that I can't control.
 
4)   Can you give insight into your family and growing up? Education etc?
I grew up a middle class white boy in a middle class family, mostly in Bowie, Maryland, a middle class, and at the time, mostly white, suburb of Washington DC, Baltimore and Annapolis. There was some early wandering across Europe, Florida and Asia, but that ended at age 5 when my dad left the active duty military.
I can't claim it was a childhood full of struggle. Outside of some bullying and resultant fights for a couple of years in elementary school, the biggest frustrations of those years was my dad's refusal to get us cable tv or a dishwasher. I did my stints working in fast food and at a movie theater in high school. Academics came easily; socially I was a bit of a loner.
I have a younger brother, Matt, who is a teaching tennis professional in Tallahassee, Florida. My dad is still alive, my mom was lost to lung cancer several years ago, despite never having smoked.
As a boy I read voraciously, which my parents encouraged. I read a little of everything, except romance, but my favorite genres turned out to be fantasy and sci-fi, and hard boiled detective fiction. I also fell in love with comic books, especially superheroes. My favorites, to this day, are Batman, Wolverine and the original new X-Men (Storm, Nightcrawler, Colossus, Wolvie, Kitty Pryde).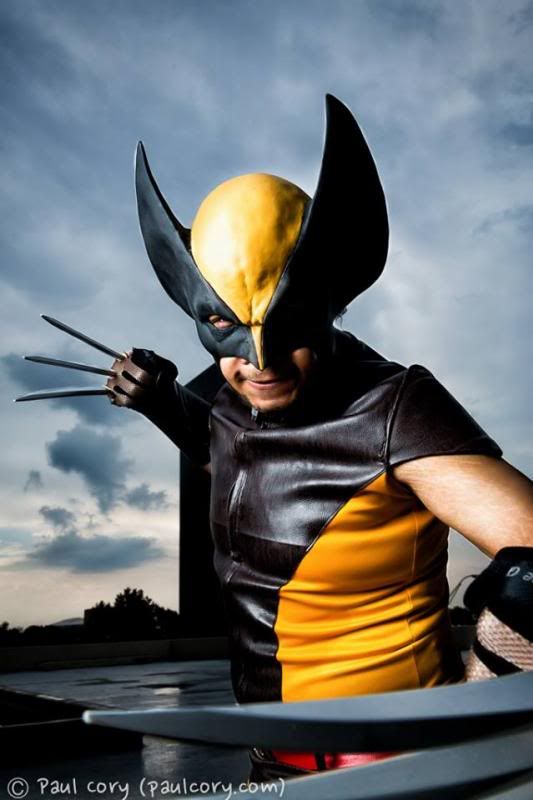 I've always loved board games, and in junior high, I got into playing Dungeons and Dragons. Along the way, I learned that should I ever go to Vegas, I should avoid the craps tables. My luck with dice is legendarily bad.
I played tennis and basketball growing up, and though I have stuck more with tennis as a adult (of sorts), I still love both games.
College was expected, and I ended up at the University of North Carolina at Chapel Hill, where I studied journalism, and, as mentioned above, was introduced to the corrupting influence of photography.
I was also introduced to Champions, the superhero role playing game based on the Hero system, which I still play. The ability to customize, completely, one's character really appealed to me, and it still does. (Champions is majorly cool and should be played by all superhero nerds)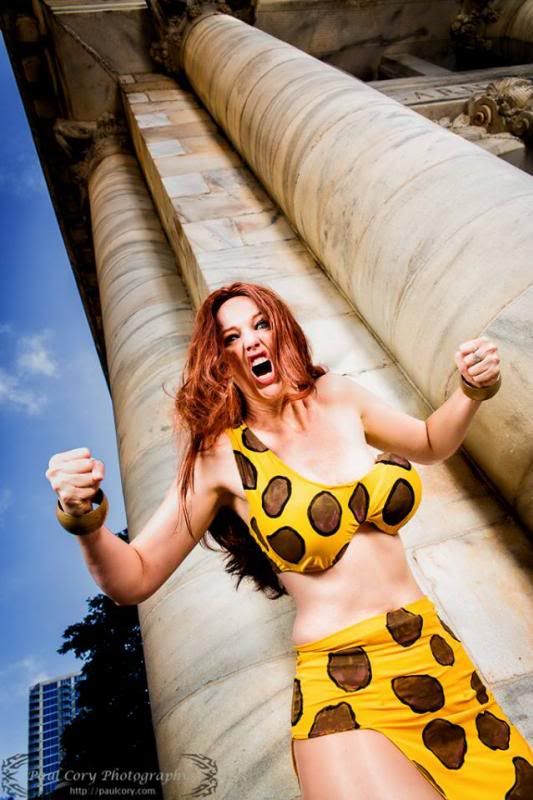 I graduated Carolina with a Journalism degree. And the rest is an ever evolving story.
5)   You've intimated a love of literature. Can you please elaborate on that? What authors would you be advocating out there?  
I have always loved to read. I favor stories that allow me to imagine myself in them (even if, say, I need a small accident involving radiation to really participate). So I tend towards science fiction and fantasy, although I'm also a big history and science buff.
Not sure what you mean by "what authors you would be advocating". Right now, I actively seek work by Jim Butcher (Dresden Files), Larry Correia (Monster Hunter International, Hard Magic (pulp superheroes) ), as well as Edmund Morris' Theodore Roosevelt biographies, and Jared Diamond's histories.
If I started a publishing company, it'd probably start with fantasy and science fiction, because that's what I'm most familiar with and where I have contacts.
I don't read as much as I'd like, because I tend to get lost in books. Lost, as in I look up and it's 3 am, and I have to go wake up 4 hours from now to get to work, lost. And, there's never a night when I don't have any photos to work on. So my reading tends to come in spurts around vacations now.
6)   What other passions and interests can you share with us?
To sum up from the above: roleplaying games, comics, science fiction and fantasy, politics, economics, history, science, movies, Sherlock Holmes, whisky, beer, cooking, tennis, basketball, shooting dancers and fire/led performers, shooting landscape and nature photes, listening to music (can't play for shit), travel, computers and technology...seriously, I can't understand how people die of boredom after they retire. I'm going to need a replacement body just to have a hope of getting through my bucket list.
7)   You're the "Light Master," and are the king of lighting and the creative use of shadows.  How did that part of your creative fire get stoked?  Was there an epiphany, or did that part of your style gradually evolve?

I have always loved dramatic light. But, when I was shooting for newspapers, I only got to use it when I could discover it, since the ethic was to work with what was there.

When I got into digital photography, I started working on my portrait chops, which meant learning how to control light in a very deliberate way. That lighting work spilled over into my performance photography as well. Too many shows in crappily lit venues drove me bringing out the remote flashes.

And I don't really digress, because those performance shots helped me hone my dramatic lighting skills. And that spilled back over into the portrait work, because I like me some shadows.



I blame comic books and Ansel Adams. Since I gravitate towards the grittier, street level heroes in my comic reading, dramatic shadows and spotlights were the visual language that got burned into my subconsious. And the Ansel Adams works I like the most are studies in shadow and light.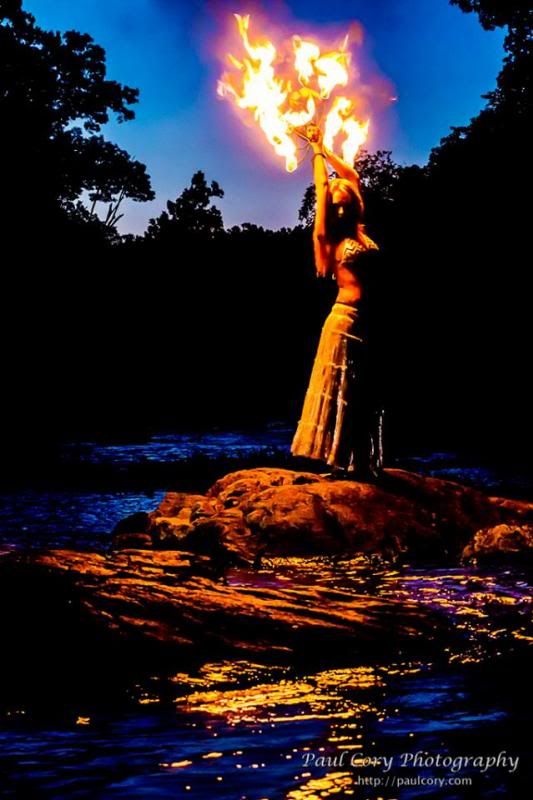 I was already playing with dramatic portrait lighting when I showed up at my first DragonCon, and just about had a photogasm. Not only were the costumes astonishly good, there were superheroes and supervillains whose characters just begged for dramatic light, hard light, even evil underlighting (seriously, I never get to use underlighting outside of cosplay - it's too evil). And down the rabbit hole I went.




And I've kept working at it...working on using lighting to set mood, to guide the eye, to highlight only the important things, and sometimes, alter the apparent reality of where I am. Still working on it, in fact.

It's actually taken me a while and conscious effort to build my skill set up to the point where I can take softer, more high key portraits that I actually like. And why would I do that? Because some characters and concepts demand that look. But even when I shoot fashion, I still sometime go back for the dramatic shadows. :-). 
8)   What are some of your all-time favorite DragonCon moments?
So, some folks are going to laugh, but 2010 was my first DragonCon ever. Don't quite remember how I found my way to the SCF forums, but ended signing up to shoot two group shoots, a Superman/Batman family shoot at night in the Hilton steps area, and a pinup heroines shoot. Freaked out and bought extra lighting equipment to make the big Superman/Batman (Charlee/Superboy was the organizer if memory serves) shoot work.

Had a blast with the Superman/Batman shoot...the pinup shoot was a disaster. Only two folks showed up, the karaoke was deafening and so very, very bad (as Faceless can attest), and one of the Hilton's night managers got freaked out by the size of my softbox and shut everything down.

Yeah, I actually had a DragonCon shoot shut down, and everyone had clothes on. I looked too professional - a lesson that I have kept in mind since.

We did the pinup shoot again for the next two DragonCons, just to get that bad experience out of my head. Had a lot of fun with those shoots, at the Sheraton Pool, but did them guerilla style to fly under the hotel radar.

In fact, most of my favorite DragonCon moments have come with the SCF. That's a testament to the friendliness and creativity of the group, I think.

Also, most of these moment involve shooting pictures ... because that's what I do at DragonCon. I've been to exactly two panels, two concerts and two meet and greets across four DragonCons.

Other favorite moments...Wiccy's Birds of Prey and Wonderwoman Universe shoots have been always been a blast. Shooting anything with Alys Adamantium and Ultron Friz B or Jen Pawley and Brian Eason. Figuring out how to make three small trees look like a jungle for a shoot. Shooting in the dangerous staircase before those punks at the Hilton painted over all that wonderfully vile graffiti.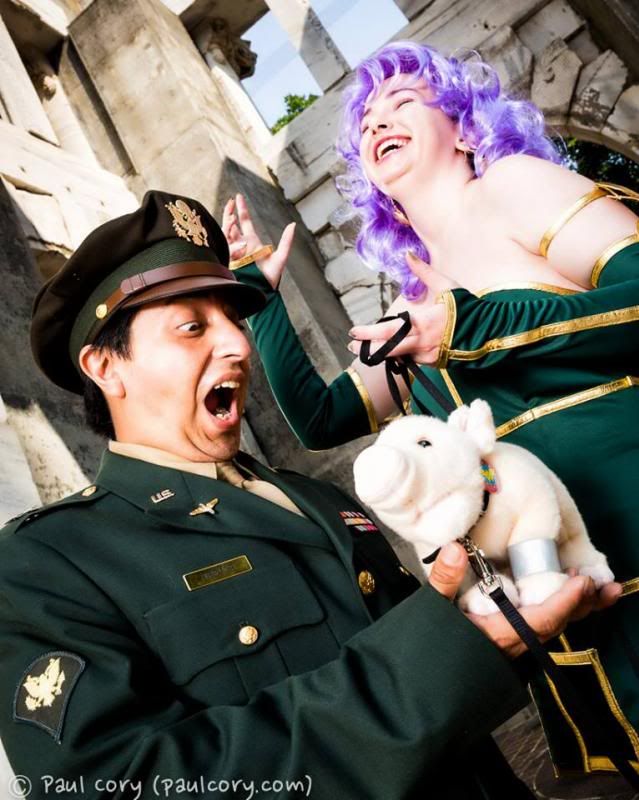 Last year, the rain played havoc with the big Marvel shoot. Hiding out under one of the staircases, I got bored, and started roping in folks to shoot little vignette's and portraits, using the trellis to make cool shadows and hard lights to spotlight the heroes and villains and make it look like anything other than a dull patch of gray concrete under a set of stairs. We came up with some awesome photos from that.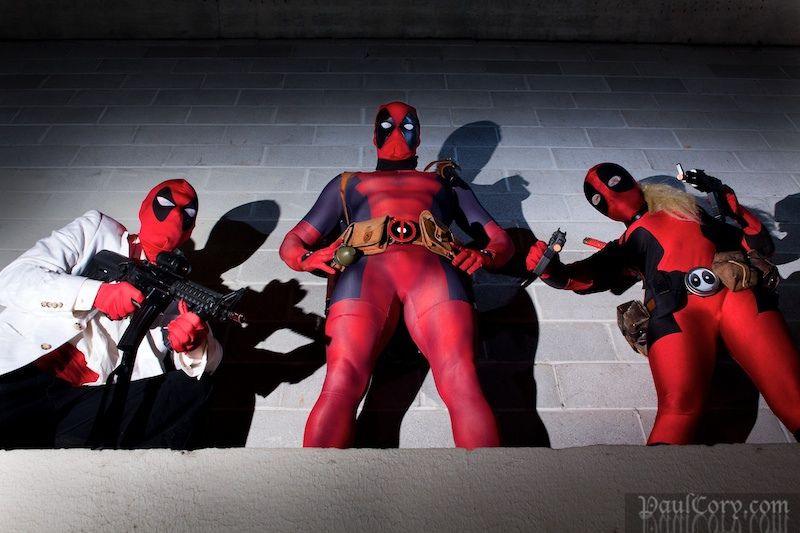 The DragonCon parade, at first because it was simply awesome, and now because in addition to the awesome, I'm actually recognizing and being recognized by people in it. It was a fun surprise to see a friend of mine from the NC burner and belly dance community dance marching in the parade last year.

Outside of the SCF, the Nights at the Aquarium have been a great way for my wife and I to have some quality time together during the con. I cohosted a whisky tasting with Speaker last year that was one of the best we've done. And I met LeVar Burton last year, briefly. My wife was envious.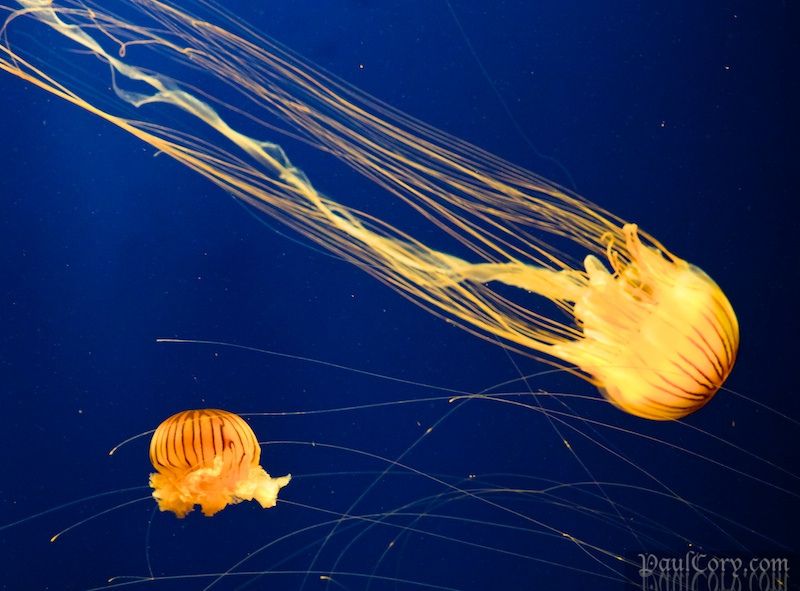 Oh, and hands down, the best decision I've ever made at DragonCon: staying over Monday night. It's worth it not to be involved in the Monday checkout insanity.

Okay for our standard special questions we ask all of our spotlights
9)   What is your favorite word?
Right now, it'd have to be whisky. You can get my attention across a crowded room with that one. :-).
10)               What is your least favorite word?
Impactful. Such a lazy word.
11)     What turns you on creatively, spiritually or emotionally?
I respond to beauty, passion, compassion, dedication, and creativity. Probably why I like cosplayers so much. :-)
Seriously, I really love hanging around with intelligent, creative, diverse people. I love to read, and obviously I love visual art.
And I love a good debate, so long as it's respectful and sincere!
12)      What turns you off?  
I tried to make a short list and gave up. In general, people who don't treat other people with decency and respect. Specifically: broccoli. I can't stand the smell or the taste. Oh, and ticks. Disease carrying bloodsuckers. I'm OK with the insects and other bugs eating my body after I die, not down with those that want to start the buffet early.
Also, using impact as a verb.
13)       What is your favorite curse word? 
Tie between fuck! and goddamnit!
14)       What sound or noise do you love?
The cries of a circling hawk. A contented cat purring. Birds singing. The sound of a bluesy harmonica. The sound of a tennis ball hitting the strings in racquet's sweet spot. The wind rushing through the windows as you tear down and empty highway on summer evening. Whisky or beer as it pours into a glass. The murmur of conversation in a pub. The happy noises children make when chasing each other around outdoors. The surf. The click of my camera shutter.
15)         What sound or noise do you hate?
Lawnmowers and leaf blowers at 9 in the morning. Beagles howling (not that I dislike beagles per se, but after living next a set of real howlers for several months, I will be happy never to have that sound disturb my slumber again). Traffic and car horns. Elevator music.
16)         What profession other than your own would you like to attempt?
I'd love to be a book publisher. Idle rich philanthropist also presents intriguing possibilities.   
17)         What profession would you not like to do?
Elementary school teacher or hospice worker. I greatly admire the folks in those jobs, but I lack the temperament needed. I feel I'd fail the kids, or the families, and I couldn't handle that.
18)         If Heaven exists, what would you like to hear God say when you arrive at the Pearly Gates?
Two things: first, all your friends and family and pets are here. Second, I'll answer all your questions. 
And of course our special bonus question
19)         Okay Favorite moment associated with whiskey? (Told you it would make sense)
Strange, but things seem to get hazy whenever there's whisky involved. :-)

Kidding aside, it's moments with friends. The weekly whisky education series that my best friend I did together at the restaurant where his then girlfriend was the pastry chef, where the barkeep walked us throughout the single malt collection teaching about the various styles and flavors. By the way, that restaurant is Foursquare, and is highly recommended if you visit the Research Triangle area of NC.

There's a long string of First Friday art walks at the cooperative gallery where I exhibit in Raleigh, which I have turned into monthly whisky appreciation nights with friends, because I don't drink wine. And there are many pleasant memories of drinking and shooting the breeze with friends at our annual Solstice party.

And I can't forget the invitation-only whisky tastings I cohost with Speaker to Lab Animals at various science fiction conventions where we both appear. These are generally a blast, and again, it's more time with friends, and folks who can become friends.

Pro tip: 10 whiskies is too many for a tasting, if you expect the participants to remember what was what afterwards. Because, at a whisky tasting, you drink, you don't spit it out.