I quite literally live an hour drive away from Vulcan.
Vulcan, Alberta. A quaint farm town with a funny name. Every year, it's home to Spock days. AKA Vul-con. AKA Galaxyfest. I don't know why the same weekend goes by the same name! There is a parade that goes down the one street of "downtown", a Star Trek actor makes a guest appearance, there are fireworks and yes.... a rodeo. There are more fun details, but here are a few pictures from some trips to Vulcan.
2008
Inside the tourist centre! Cut outs of many characters and Star Trek merchandise available year round!
Replica ship outside!!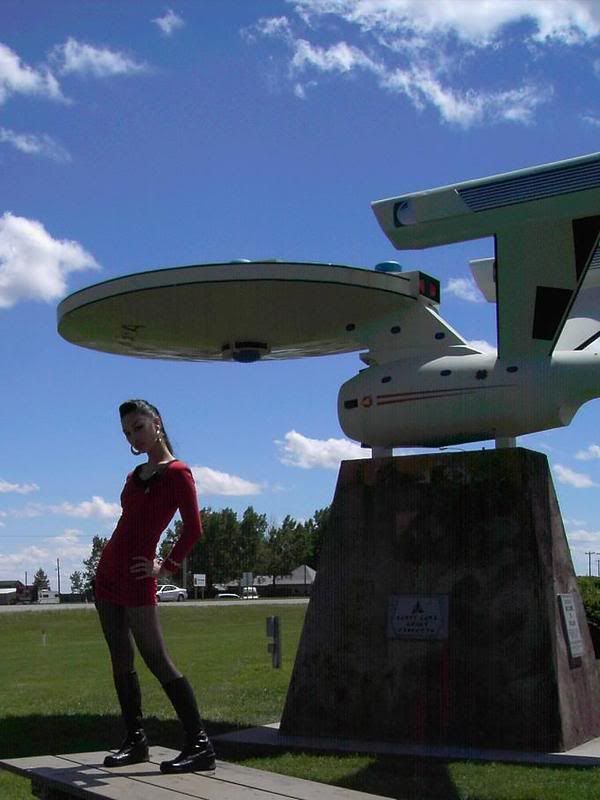 The one on the right is from Montreal. He tried to pick me up in Klingon AND French. 0.o 2007
Get hit on by Klingons!!!!! (yeah... different uniform, but you get the point)