I've had quite a few people ask how I made my Flash wings.
Here's a step by step guide, it'll honestly take no more than an hour, and they are incredibly cheap to make too.
YOU WILL NEED.
1 x A4 sheet of 1.5mm Plasticard / Styrene.
Superglue ( I recommend Zap-A-Gap)
Paper
Pencil
Craft knife (I use the scalpel type)
Sandpaper
IMPORTANT - I had no idea this was going to work when I first made some, and I'm not sure how well it will hold if you use a different brand Superglue etc. The sheer surfaces seem to bond REALLY well with Zap-A-Gap and I've rarely had a problem with any breaking etc (in fact in 2006 someone grabbed the Flash's wing and pulled....the wing stayed firmly attached to the cowl and just the very tip snapped - about 2cm from the end).
HERE WE GO.
First you'll need to draw out a design you like...anything that is essentially flat will work great, likewise anything than can be broken down into layers (for those wanting to be a little bit flashy).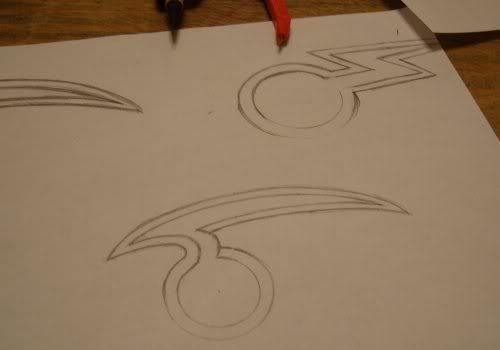 Now. trace you designs onto the plastic sheet, remember to 'mirror' a set of each for the opposing side of the head.
Now cut out your pieces. If you've never worked with styrene before, take it slowly.....make a very light tracing with your craft knife first, then a couple of heavier passes with the blade. Unless it's a very fiddly piece you're cutting, you'll often find that after a couple of passes you can start bending the cut line and it'll break for you.
Now for the 'Base' - ie, the bit that attaches to the cowl. I have simply used two circles of Plastic, each smaller than the one before. You could use more, put two or three the same size for thickness etc.
I have also cut some simple little squares of Plastic, about 5mm each. By building up about 4 or 5 layers, you create the 'shaft' that holds the actual 'wing' away from the base.
Once all the little layers are glued, you can also shave them down into more of a tower shape with your scalpel etc.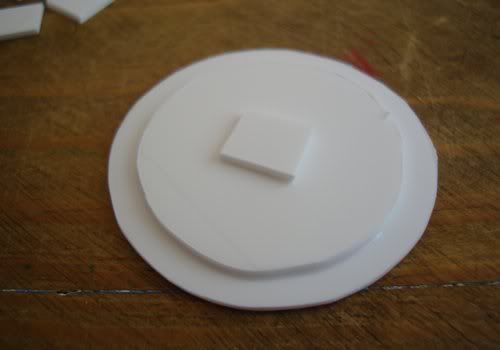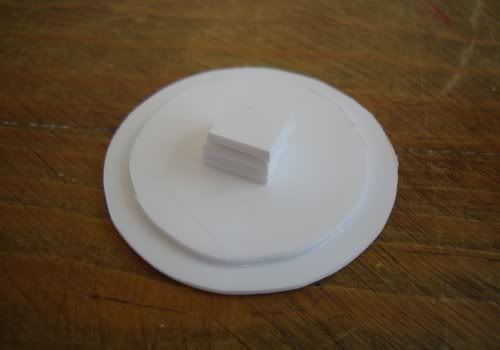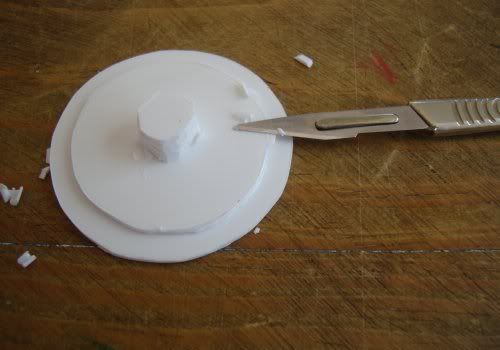 Now you have your base and your wing, simply glue it on top.........LEAVE the superglue to completely dry.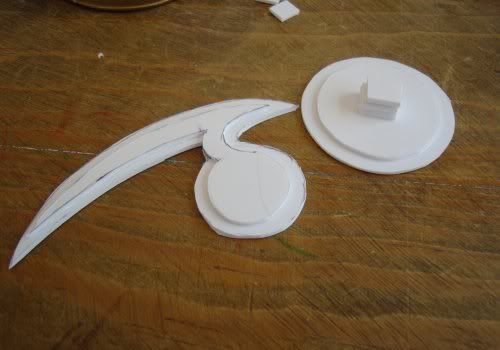 Now that the glue is nice and dry, get some sandpaper and smooth off the edges.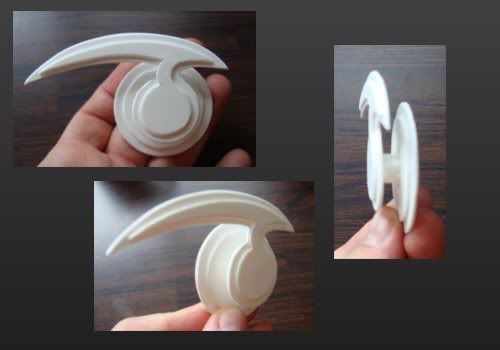 Paint it whatever colour you want and errrrrrrr, DONE.....see I said it was quick and easy didn't I?
You can make them any shape you want, add filler / putty to add more details, heat the wing slightly and curve it, the possibilities are endless........
HAVE FUN.