It with with great pleasure that I announce the winners of The SCF's 3rd Annual "Most Epic" Costumes of the Year Contest!
The highest recognition - and the most meaningful - is the recognition of one's peers. This contest -
our
contest, nay - our
Celebration
- of that which was best in 2012 has drawn to a close. As promised and probably without question - these were
extremely difficult
choices to make. Even still, that may be an
understatement
. (Epic Understatement?
)
Thank you to everyone who helped cast such a difficult vote!
And WOW, what an impressive list of costumes that were nominated! It was astounding to look back on 2012 and to see not just a couple or a few, but
so many
incredible costumes made by our members, with so many worthy of the recognition. Truly a testament to our members and the talent present here.
Congratulations to everyone who was nominated and considered!
Imho, this has become the most singularly difficult contest to win in all of superhero costuming. Both of our winners (the costumes and the individuals themselves) are
Epic
. And now, as voted on by your peers...........
.
.
..
.
.
.
.
.
.
.
.
.
.
.
.
.
.
.
.
.
.
.
Congratulations to Kearstin with her Angela costume - 1st Place Most Epic Female Costume of 2012!
&
Congratulations to Thom with his Heimdall costume - 1st Place Best Male Costume of 2012!
Both Thom and Kearstin will have: "
Most Epic Male/Female Costume of 2012
" added to their profile's avatar. Both will receive The SCF's "Most Epic" Trophy, in production from our member Laban Boldero at
4th Wall Design
(preliminary sketch below).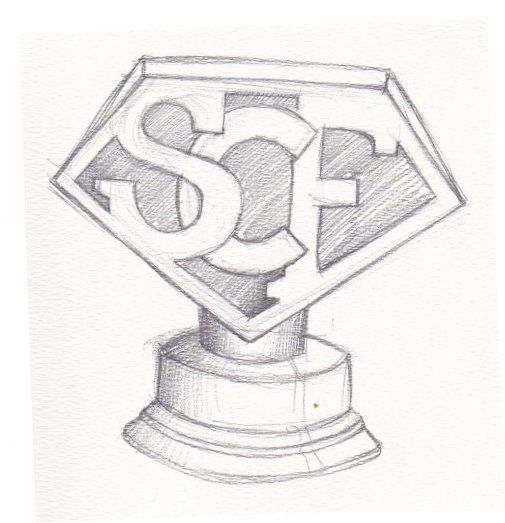 Thank you again to everyone for all of your nominations and submissions and for making our own such an exciting contest! The SCF never ceases to amaze. You are
all
Epic.
We're looking forward to seeing what you can do in 2013!
Allen
Co-Admin of The SCF