With DragonCon in just a month(!), we thought we'd feature one of the favorites of DragonCon over the last few years: Stephen Larkworthy, the mastermind behind The Box Heroes.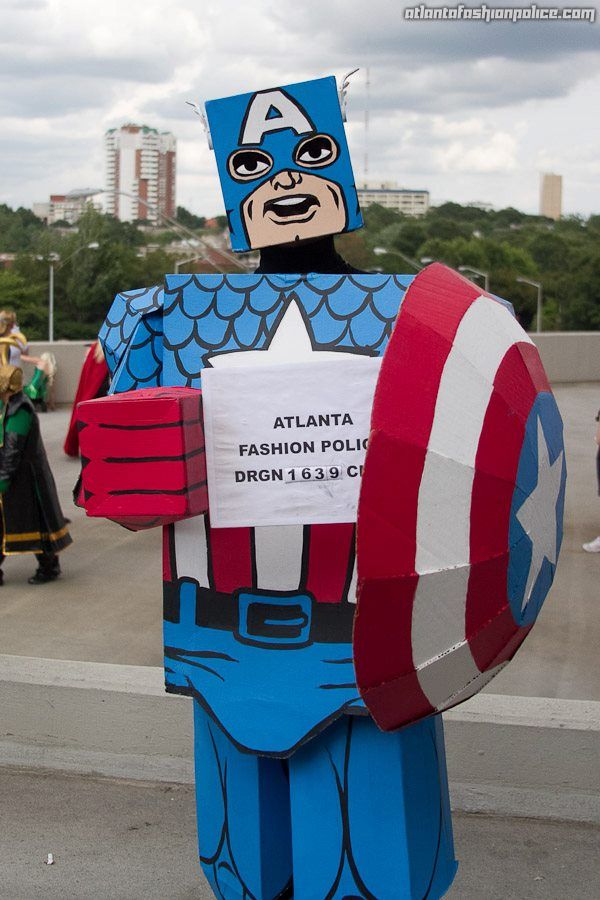 Stephen began the Box Heroes with Marvel a few years back:
And they've since gone on to do lots of charity work and parades: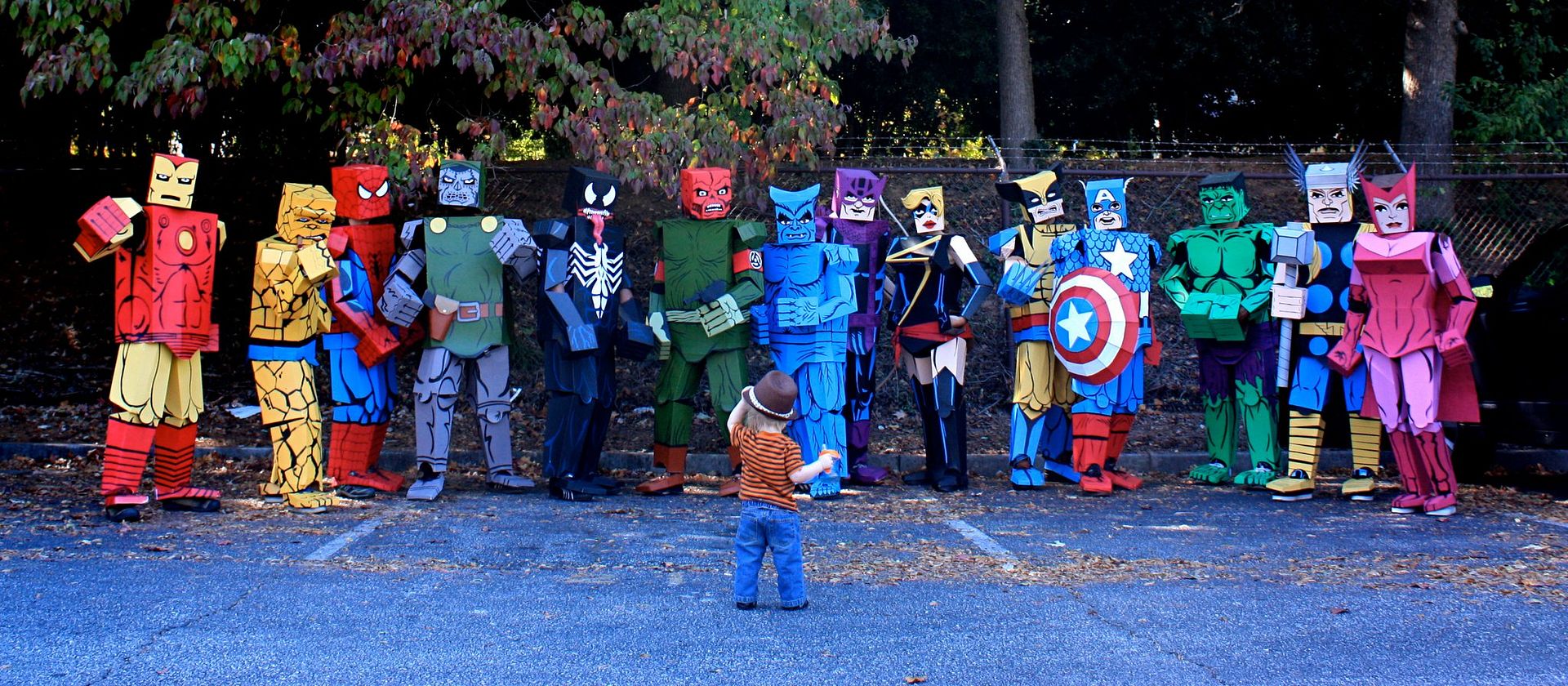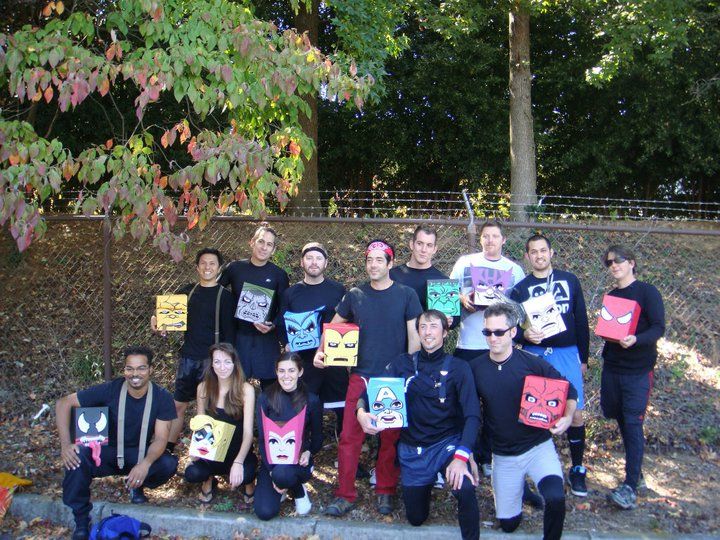 and last year they branched out into the DC Universe:

(Some hothead asshole directed the shot above from what I hear)
They've rightfully been featured ALL OVER the place, most recently by some Convention that's based out of Atlanta every year:
But, heroes aren't all that Stephen has done, or plans to do!
Ready to find out more about this Box Genius?  Let's prepare then to go behind the
mask
box, and get to know Stephen a little better:
Stephen, as always, we begin with our standard 10 questions:
What is your favorite word?
What is your least favorite word?
What turns you on creatively, spiritually or emotionally?
What turns you off?
What is your favorite curse word?
What sound or noise do you love?
What sound or noise do you hate?
What profession other than your own would you like to attempt?
What profession would you not like to do?
If Heaven exists, what would you like to hear God say when you arrive at the Pearly Gates