We've come upon the shortest month of the year with a very special new spotlight. We have a very talented and accomplished costume maker-Catherine Jones, founder of God Save The Queen Fashions.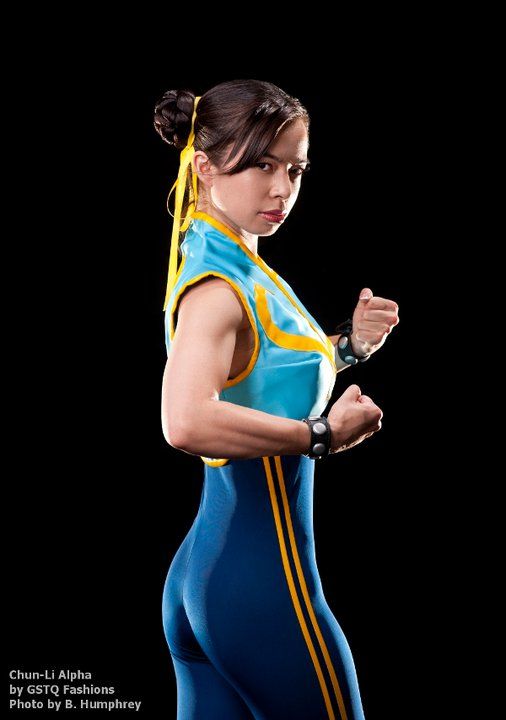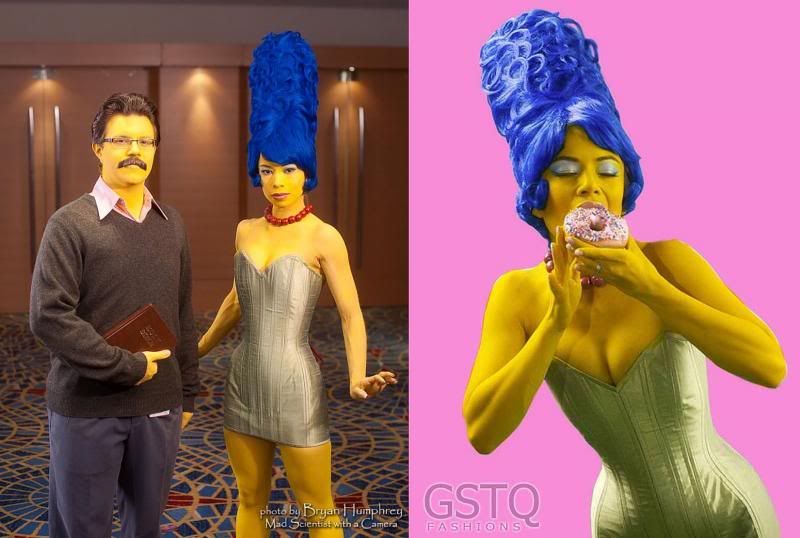 Based in Atlanta,Cathy probably has built up one of the most successful and reliable costuming businesses in our community. She has built up quite a portfolio to show for herself and has become a sought after guest for conventions around the world.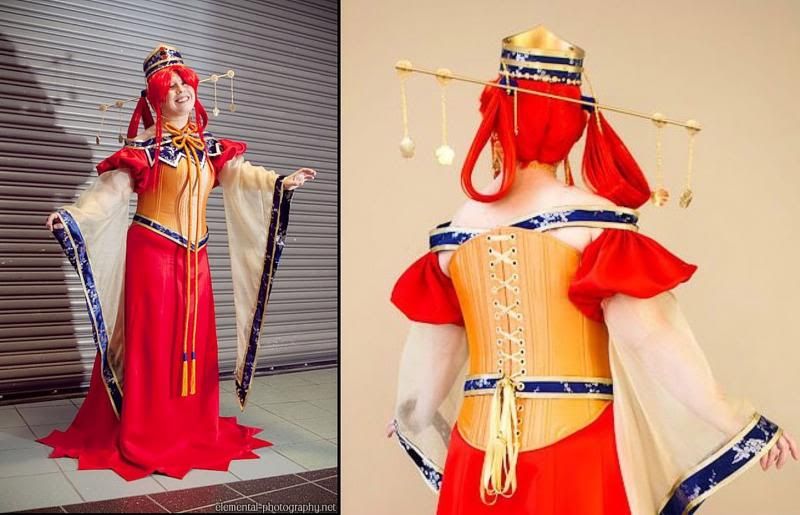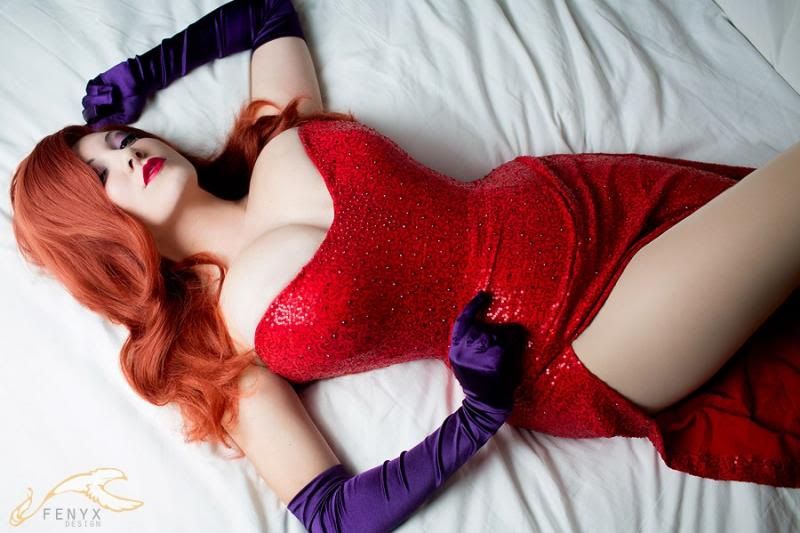 So let's get cranking to an interview I have been looking forward to posting for the last several months. You are in for a terrific and refreshingly candid ride.


1)   Let's begin with a project I've been dying to ask you about.  Those carpet camouflage costumes for this past DragonCon caused quite a stir. Would you provide the backstory leading to that commission?

Harrison Krix of Volpin Props approached me back in 2012 to make him carpet BDUs.  My team and I worked on them for that year's Dragon Con, and they almost got finished.  But ultimately...unless I wanted to pull some unreasonably long hours leading into the con, they wouldn't have been finished to the quality standards I like to uphold in my shop.  So, we decided to pick the project back up for 2013.  Further, Harrison determined the custom fabric print we had already used wasn't quite right, so he was interested in having another set of BDUs done in a nicer print. There were a few small things about the first set of BDUs that I wanted to change, for example the pockets weren't exactly sewn like actual BDU pockets, we were a tad short on fabric (get six yards for those things if you ever make your own), and in 2012 we didn't have a very good solution for the helmet cover.  Doing another set of BDUs was a bit of a setback, but not necessarily one I didn't welcome.

Fast forward to 2013, and we had better fabric as well as the experience of making one set of BDUs behind us.  When the second set got made, it was exactly what we wanted.  My team and I had time to take apart an old set of BDUs to use as a pattern, time to mimic all the pocket and drawstring details, time to order a real helmet cover to take apart and use as a template, etc.  So, Harrison had this really nice new set of BDUs!  The old set just sat in the shop...unwanted.  It was a bit sad.  But, a mutual friend of ours, Bill Winans of Angry Dog Props, expressed interested in taking the old BDUs.  His girlfriend finished up some of the stitching on the pants, and after that, they were good to go.  Harrison and Bill painted some prop guns to match the carpet and come Thursday of Dragon Con, the carpet BDUs finally got their much waited debut.

2)   You've recently moved into a impressive new space. I think it would be great for the folks to know how you got started in business and how it has grown.
Grab a drink, because this is a pretty long answer. (she's not kidding. proper hydration be advised)
I grew up in a creative household.  My mom is a seamstress and my dad calibrated equipment for the Air Force, had a model ship habit, and loved working on his cars.  Both of them are used to working with their hands.  As a result, I came to really enjoy anything that involved creating something from nothing.  That being said, I had what I like to call "observational sewing training" for that entire time.  My mom didn't allow me to work in the sewing room.  She was convinced I'd destroy her equipment (a perfectly reasonable fear).  So, I'd watch her while she worked.  I also had a Barbie fashion designer kit that kept me occupied for hours at a time.  It was probably the best toy investment my parents could have ever made.  I used that kit for years.  It didn't do much to improve my drawing, but it sure did teach me a lot about frankensteining different clothing components together.  I never did like the default options the templates had.
When my mom would leave to run errands like grocery shopping, I'd sneak into the sewing room and practice stitching on scrap fabrics.  Since I watcher her so much, I figured out how to operate the machines on my own.  Years later she told me she knew all along what was happening.  My big giveaway?  Tossing the scraps in her regular trash can.  So, remember kids, if you're sneaking away to sew...dispose of the evidence properly.  You will be found out otherwise.
Throughout high school I still kept a casual interest in sewing.  I always looked forward to getting new dresses made by my mom, I questioned the bizarre colors bridesmaids would pick for dress orders from her, and I'd constantly tell her to charge more for alterations.  Trips to the fabric store were always a treat, and I'd drive her crazy asking to combine different patterns together.  By this time, I was allowed to cut out patterns and fabric.  I felt like I had moved up in the world of Mama Lee's sewing shop.  I still stitched things on her machines when she wasn't home.
Fast forward to college.  Despite the interest in fashion design and sewing I picked up from my mom, I was pretty convinced I needed to pursue a computer science degree.  However, as I went through the math and programming classes at Emory in my first semester, I realized very quickly that I just wasn't suited for it.  Math is hard.  Seriously.  Hard.  So, I looked into some set building classes in the theater department.  They sounded like an easy A I could pad out my GPA with.  Before I knew it, I was taking more theater classes not just to pad out my GPA, but because I actually liked them.  Soon, I found myself taking a costuming class.  I gained a ton of experience working in both the Emory costume shop and a summer internship at the GA Shakespeare Company.  In my junior year I befriended a bunch of Atlanta's drag queens and I started making costumes for them, too.  I did regular alterations for my landlord and I made Halloween outfits for the family I babysat for.  I had a tiny website to show off the pieces I had made during this time, but it wasn't anything super fancy.  I happily majored in theatrical costuming and learned a ton of skills that built on what I had already learned at home.  It was pretty awesome!
But, despite even all of that, I still didn't think costuming/sewing was a viable career choice.  After graduation, I applied for receptionist positions.  I worked for a wholesaler at America's Mart, and two different law firms.  My goal was to eventually become a paralegal.  It sounded like a pretty practical career path with room to move up.  I liked the idea of a consistent set of hours, health insurance, covered parking, and a regular paycheck.
I got fired from every single one of those jobs.  Every.  Single.  One.
What happened?  Well, I was constantly bringing hand sewing projects to work.  I'd spend work time updating my website, I talked about costuming and sewing a lot, and the work I did do for my actual job was pretty unmotivated.  My actions said to my employers that I just wanted to get tasks done.  My heart was not in the company, and they could tell.  I was pretty angry when I got fired from the last law firm.  It was a Friday.  I brought a pecan pie to work that day.
Never bring a pie to work unless you actually really like all your coworkers.  They didn't get the whole costuming thing.  I never really felt that I fit in with them.
So, in my fit of anger and tears going down the elevator of the law firm building the day I got fired, I decided it was time to put up or shut up.  Anger and rage an be a pretty good motivator.  I needed to sew.  I picked up part time work at a local bridal shop and began doing commissions on my own.  Eventually, I got let go from the bridal shop, too.  The reason?  I wasn't fast enough.  It was devastating.  I learned a ton from that experience, which has become invaluable for the work I do now.  But, at the time, I was pretty slow.  I had hardly any experience with industrial machines back then, so it was a huge handicap.  I continued doing commissions on my own (slowly), and then I picked up part time work at a local car upholstery company.  We were all on the same Subaru internet forum.  They put up an ad looking for a seamstress and I decided to give it a whirl.  I love fancy cars.  I love sewing.  What could go wrong?
This was the first job that I truly loved.  The guys there were amazingly patient and were willing to give me a chance even though I had zero experience sewing leather.  But,I managed to pick up the techniques for sewing leather fairly quickly.  It was a much faster learning curve than bridal alterations, at least for me.  Working for JPM Coachworks was absolutely pivotal in making me the seamstress that I am today.  They are the ones that taught me about always striving for perfection with leather.  They are also the reason a lot of my leather work looks like it belongs inside a car.
While working for JPM, I did commissions out of my tiny condo for years.  There was a small sun room that I had a table and my two machines in.  But, very slowly, my work started taking residence in the living room, and the kitchen, and the bathroom, and pretty much everywhere in the house.  Eventually, I didn't have time to continue working at JPM and regrettably, I left.  I miss it a lot, but I still keep in touch with the owners (I get all my embroidery done by them). 
Shortly after this time, my then-boyfriend (now-husband) and I decided it was time to move into an actual house.  This afforded me a ton more space.  The basement became GSTQ headquarters and remained that way for a few years.  It was always stupid cold in the winter and obnoxiously hot in the summer.  Workers were constantly in my personal space.  This wasn't so bad, as I am friends with all my workers, but it does wear on you after a while.  All my employees have seen me in my pajamas on multiple occasions.  I had this dream of moving into a commercial space for a while, but there wasn't really anything that was truly kicking my ass to make it happen.
But then, in the fall of 2013 Harrison Krix was asking around to see if anyone wanted to split a commercial space with him.  By this time, I had some very loose plans to get a space *sometime* in 2014, but seeing the post was exactly what I needed to get my butt in gear.  He wanted to move in November, which was way earlier than I had been planning, but I figured if I couldn't do it then, I'd probably never be able to do it.  So, just like when I got fired from the law firm, it was time to just do it and stop making excuses.
The move into the commercial space has been the single most horrifying and stressful experience of my life.  You think it sucks to pay deposits on utilities when you move into a house?  Multiply that feeling times 100.  Utility deposits for commercial spaces are ridiculous.  On top of losing work time to physically move all my business property 20 minutes down the road, now I get to put money "on hold" until the time I move out of this space.  Sounds super awesome, right?  I finally understand why it is standard procedure to give businesses a few months worth of free rent...no one would move in otherwise.  The cost to move was so much more than I could have ever planned for.  Also, one of our sink cabinets looked like Silent Hill...it took me about a month to get brave enough to finally clean it out.  We store paper towels down there now.  I never thought I'd be excited about paper towel storage.  Getting a commercial space does weird things to you.
That being said, it has also been incredibly rewarding.  For the first time ever, my workers and I aren't bumping into each other.  We can iron multiple garments at once.  The break room isn't my kitchen.  We have two separate bathrooms.  We have ample parking space.  I never come to work in my pajamas.  We have a separate washer and dryer for dyeing and pre-washing fabric.  All the equipment is comfortably spaced apart.  We are more productive, which is the best result I could've hoped for.  Also, we have air conditioning and a heater.  We've never been able to work this comfortably in the winter before!
3)   I've noticed some of your early work has involved some intricate applique. How do you think you've evolved as a costume maker over the years?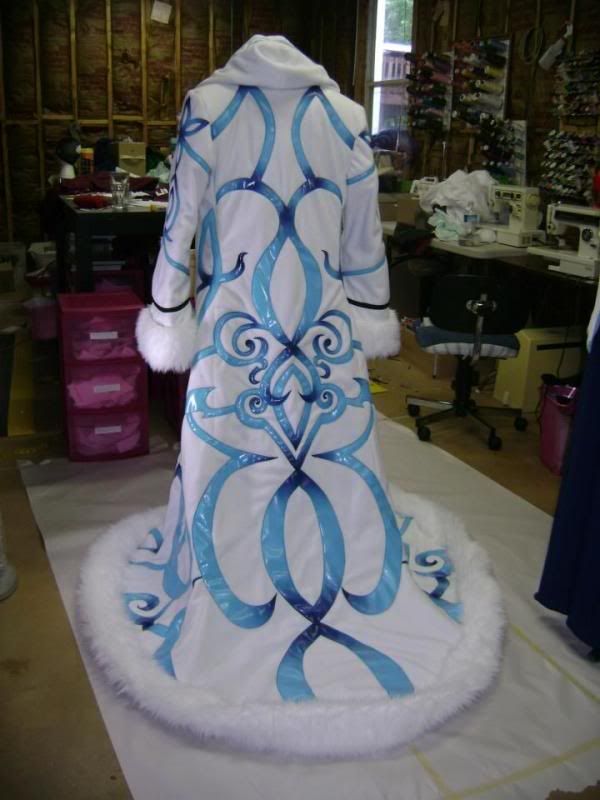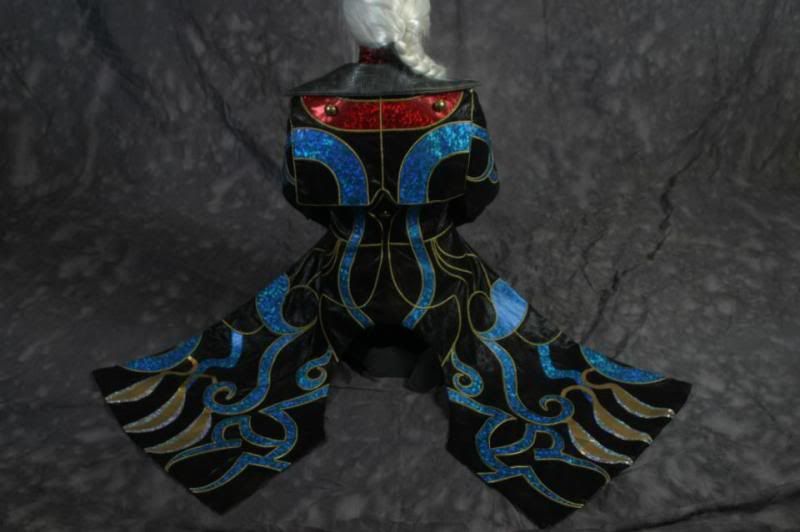 I think the work I do now is much more well-rounded and of a higher quality than the work I did when I first started in 2008.  That isn't to say that my work from back then is bad.  I would've never offered commissions if I thought my work was bad.  But, the experience I've gained over the past five years has definitely improved my work.  The first vinyl jacket I made was nice, but the leather jackets I can do now are significantly more complex.  The first leather belts and straps I did were ok, but the ones I do now are definitely cleaner and neater (at least in my eyes).  At the end of the day, I'm definitely my worst critic.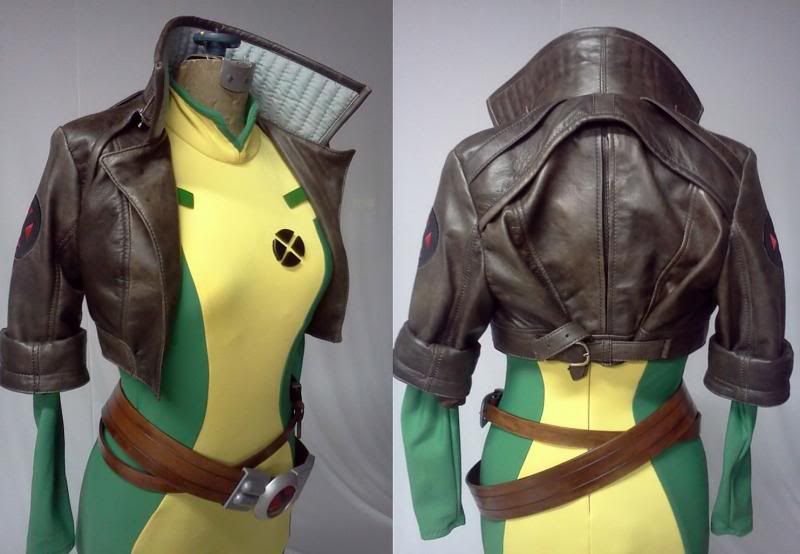 For any artist to improve, there needs to be a drive to constantly challenge themselves.  My philosophy for sewing is to try something new with each project.  It doesn't need to be a big new thing, just something small.  That way, you force yourself to improve over time.  Having deadlines also helps with improvement.  Deadlines force innovation because you have limited time.  I think the constant pressure to have costumes ready for various conventions puts me in a unique situation.  If I don't get it done...well, I don't get paid.  So, my livelihood is absolutely tied to my ability to perform sewing tasks both quickly and accurately
4)   There's a lot of talented people out there, what do you think were the factors that have lead to the success of your business?
I am a stubborn bastard that never gives up.  If I don't find the solution today, you better believe I'll find it tomorrow.  Beyond that, I have an amazing network of people around me (workers, family, friends) who are incredibly helpful, supportive, and act as voices of reason.  I'm willing to acknowledge what my weaknesses are and take steps to solve them.  I'm willing to admit when I can't do something very well, and I'm willing to find people that ARE good at those things...and I hire them.  A lot of people take pride in doing everything themselves, and that is fine if you have unlimited time on your hands.  I don't get unlimited time.  I have deadlines, and those deadlines run my business.  My job is to get everything done as quickly and nicely as possible.  That is my goal every day.  Get the work.
5)   I have known a number of artisans who will tackle a commission mainly due to the concept of design and less about the money. What was the most conceptually challenging piece you ever did? What was the most fulfilling artistically?  
Every commission is conceptually challenging.  I have bills to pay and workers whose livelihoods depend on me.  If I tackled designs just because the concept seemed cool and disregarded the money aspect, I'd be acting irresponsibly.  The idea of glorifying the starving artist lifestyle is bullshit.  I can't eat  fabric or pay my bills with thread spools.  Every project is important, not because I like the character artistically, but because I have a professional responsibility to make sure it gets done to the best quality my team and I can put out.  What does that mean?  It means that every project that comes through my shop gets an equal amount of dedication.  It doesn't matter if I'm into the series or not.  Everything gets my full attention.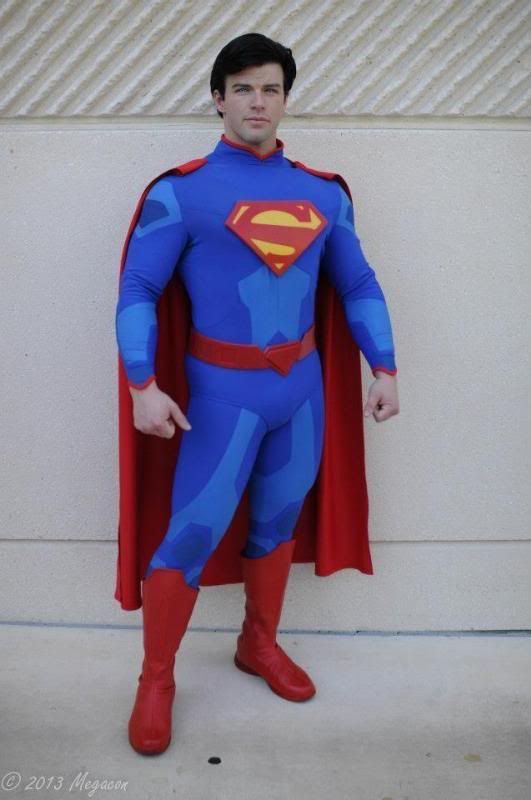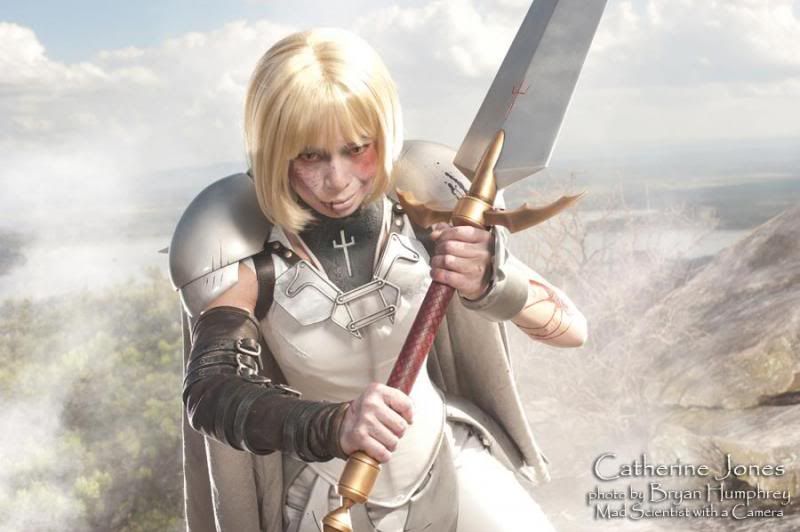 6)   You've made some filmed appearances including 1 episode of Heroes of Cosplay.  How was the reality tv experience for you?
It was very interesting and educational


 
7)   Some people have commented that in your appearance on Heroes of Cosplay, the editing made you appear rather harsh during the judging. I actually appreciated you coming across as tough and unaffected by reputation. How would you describe your judging style and interactions with contestants?
Of course I was being harsh and fast with everyone.  We had to judge about 60 contestants in a very short period of time.  I'm not there to waste their time.  I'm there to evaluate their craftsmanship.  Contestants put a lot of work in those outfits.  It seems like a dick move to not take things super seriously as a judge.  First and foremost, I'm at that convention as a guest, a job description that includes judging the contest and giving educational panels.  If I fail at that I'm just some asshole in a costume having a fun weekend on someone else's dime.  That isn't fair to the contestants or the convention.  I will treat my convention responsibilities just like a real job.
Also, I had a panel scheduled right after judging.  I wasn't about to let any aspect of the contest run late if I could help it, camera crew or not.  If taking a little initiative to get things done makes me come off as a bitch, well...at least I'm a well-dressed one.
8)   I loved your Ang. Realizing you actually shaved your head, one can't help thinking that's both inspired and crazy. What's the story behind that?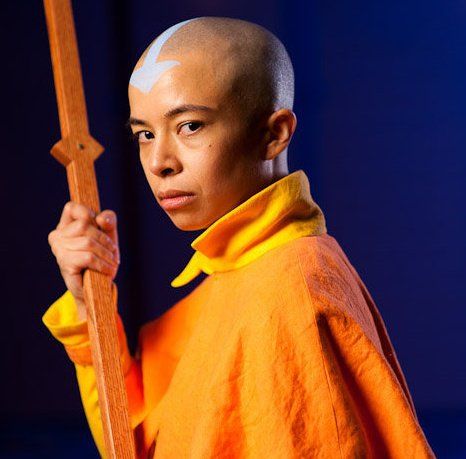 A group of friends and I were super into Avatar the Last Airbender back in 2010.  Out of all of us, we determined that I looked the most like Aang.  I was the shortest and I'm ethnically vague.  It seemed like a good fit.  I hadn't shaved my head before, so it was a good excuse to give it a go.  My main concern was that I might unknowingly have a weird shaped head.  Bald heads look best when they're symmetrical, in my opinion.  Thankfully, mine is pretty even.  I have a few childhood scars, but nothing major.  You'd be amazed at how much more easily wigs go on when you have a shaved head.  The only thing that bothered me when I did have it shaved was when people would rub my head, especially against the grain.  Don't rub people's heads...especially if you don't know them.
Okay for our standard special questions we ask all of our spotlights

9)   What is your favorite word?
"Maganda" It is Tagalog for "beautiful" - it was the first Tagalog word my mom taught me. (Tagalog is an southeast asian language spoken in the Philippines) 

10)               What is your least favorite word?
Can't
11)               What turns you on creatively, spiritually or emotionally?
Correctly installed invisible zippers get me quite hot and bothered.
12)                What turns you off?  
Lack of pride in one's work.
13)               What is your favorite curse word? 
Fuck
14)               What sound or noise do you love?
The squeal of a drill sending a screw into wood, the soft clicking of a sewing machine...sounds that indicate correct usage of a piece of equipment.
15)               What sound or noise do you hate?
The incessant beeping at Walmart, car alarms.
16)               What profession other than your own would you like to attempt?
Car upholstery specialist, holster/saddle maker, or secret government agent.   
17)               What profession would you not like to do?
Anything that isn't challenging.  This is probably why I got fired from nearly every job I had before working for myself.  They could tell I hated being there every day.
18)               If Heaven exists, what would you like to hear God say when you arrive at the Pearly Gates?
"You're in!" 
And of course Frank's special bonus question
19)               If you were a type of liquor, what would it be and why?
I'm going to pretend you asked me what my favorite drink is and go with that instead.  I love straight whiskey and dark beers.
 
A last look at the work of a most excellent and professional person